Cafe Marketing
Restaurant Business Plan Development and Marketing Consultation
We evaluate you and your competition
You have a lot to offer, but what is your unique marketing selling point? Is your restaurant in its most competitive state at present? Do you have an updated restaurant business plan at hand. Let's say you are. Is your restaurant marketing strategies reputable enough to keep up with the current demands for all out exposure and product awareness?
Trust us when we say that we would like you to stay on top like we are right now; but your marketing techniques should sustain your overall business objectives: profit, growth and customer retention.
Utilize the Internet to your advantage – Internet Marketing Strategies
One of the key elements in your restaurant marketing plan is to connect with your customers. The most effective ways to connect with possible and existing clients and likewise generating mass awareness of your products and services is through Internet advertising. Regardless of who your target audience is, you should be able to appreciate the fact that the World Wide Web surpasses any type of advertising strategy.
We can highlight all the benefits and how successful internet product placement is but the best proof of the fact right this very moment is that you are reading this article from our website.
Take a deep breath and picture top of the line brand and product awareness at its best — and how it equals to profit.
How important your website is
Say you are starting from scratch; does it all begin a grandiose website? You've got everything planned out with your most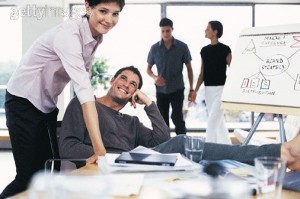 competent web designers and a possible development strategy. We ask you, do you know who you are marketing it to? Your perspective clients are within your reach; but, do you know who they are?
Before a personal website comes into play, a marketing evaluation of your company or business plays a critical factor affecting your success. A marketing strategy so effective you ensure that the products and services you sell and cater are clear; and that you know them well enough. Also be familiar with the clients on your marketplace.
The market evaluation that we do should make it easier to outline your website content. We can't emphasize it enough that the web content far outweighs a website's design. Your long list of clientele should realize why they should work with you and not your competition.
The eye candy that an excellent web design brings you nowhere near the profit brought by establishing grounds in the business that you are in. You are not going to sell, much more convince clients with your interactive menus, period.
Take advantage of Email and Social Media in your Restaurant Marketing Plan
I have checked my email twice while writing this article; and you probably did it twice even more. Bottom line is — email should relatively be second nature for us in the business world; Social Media comes to a close second placer.
You have now established your own personal website and if you hired a skilled web development team, your new website should feature a "Get our updates" section. Clients should be able to like you in Facebook, or follow you through Twitter.
But for all possible reasons they can also choose not to.
This is where we come in to play.