Hospitality Training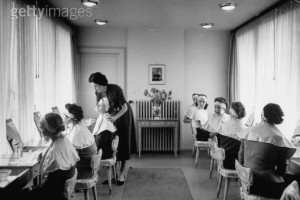 Staff performance and training
A productive hospitality business needs to have an employee roster that consist not only highly-skilled workers but highly trainable ones. If staff performance is already first class, consistent training even furthers employee potential in addition to developing capabilities for even improved performance.
Your hospitality training process could be something that includes the introduction new work –related information, acquisition of a new skill set or proficiency, enhancing expertise and skillfulness while measuring aptitude to determine staff competence. This should be tailor made to an individual, or even to the whole company
There is magic in cross-training
There are far too many benefit s to enumerating the benefits of owning a multi-skilled staff. Not only that we are saving cost, but employee satisfaction is often an overlooked consolation of such. This actually encourages employees to learn, familiarize and appreciate other jobs within the company.
Goals achieved this way create a healthy employee environment, composed of super employees.
Our role
Apart from providing you with an effective training material and knowledgeable technical experts in the field, we consider training to be intricate in its nature. Training design requires meticulous preparation. It must be carefully planned. This preparation would make certain that we are addressing the real and immediate needs of the participants.
We have training methods ready at your disposal.
Your needs
An evaluation of your current condition is of utmost important to us. It will give us insights on how to attack training at every possible angle. It would serve as the core for training design: which ought to outline your needs as a hospitality business. A root cause analysis would prove to be beneficial to ensure that a keen sense of urgency keeps us on track on what needs to come first and with least priority.
Bridging performance gaps
Training could be a solution to bridge company performance gaps. It could be as simple as leaning a new skill, changing an entire process, or re-engineering how people work. As complicated as it may seem, training should sound to be the most efficient way to keep your staff well-adjusted and competent.
Vital points
Hospitality Training management would allow a certain kind of system to guide us from point 'x' to point 'y'; where 'y' is your target objective. Trainee involvement should always be a priority since training is not an end in itself. Make it interesting. The worse thing that can happen is boredom. Communication is one, if not the most important aspect of training.
Communication should be a two way street. Give everyone a chance.
How we measure training success
Your success is ours too and it will always be. Your staff's performance should be the first beneficiary if you haven't already seen an increase in profit which is soon to come.
Follow-up with recurrent training as needed to bridge performance gaps that may affect productivity. Action plans should always be present and implemented in the soonest time possible as we leave no room for complacency. Performance data measurements reporting and actual feedback from peers and superiors would tell you if someone did earn something from training.