Hospitality Operation
Developing a long-term business plan
We can decrease or do away with business obstacles by carefully determining short- and long-term business plans.   We ask the hard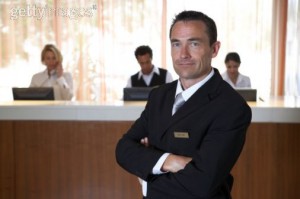 questions and look to improve your operation with minimal disruptions.  This is operations efficiency.
We work with what you currently have
The need to deliver better customer experience can become very challenging nowadays with reduced labor costs.  We progressively work with what you already have by doing what we do best – identifying and driving key performance indicators critical to your success.  We offer state of the art improvements that appeal to you, and most especially, your clientele.
Operations quality and best practices
Interdepartmental sharing of best practices proved to be beneficial in implementing outstanding practices and improving hospitality operations.  We offer you a keen eye in revolutionizing your quality assurance system which can lead to an increase in customers.
Operational excellence and employee satisfaction
While we take care of customers, it is also important that we always ensure employee satisfaction.  Particularly everyone in your company should be able to say that they enjoy what they do.
Size doesn't matter, but quality does
We are what you should call a popular choice in supporting small to medium as well as medium to large enterprises in the Hotel/Hospitality environment.  Our dedication to operational quality and brand excellence brings in maximum profit.  We stand by quality maintained to the highest levels, quality service consequential to top patron satisfaction – all driven by quality people.
Benchmarking success
Simultaneous with the measurement of business performance with all operational factors considered, we are able to carry out benchmarking exercises that ensures hospitality operations performance at its best.
Effective processes equates to operational efficiency
The ability to outline processes suitable for your requirements as a business is always a priority.  The efficiency of such processes lies in always making them easy to collaborate with.  Processes should be interactive enough to make certain that we always leave room for improvement.  This is one of the ways that we can accelerate efficiency with the possibility of also reducing costs.
It is a busy world out there
In this busy world of hospitality management, consistently access to information — information that gets updated too often is important.  The ability to deliver to customer needs is greatly impacted by disruptions in information availability.  To ensure that information is cascaded in a manner that is conducive to all is to ensure that everyone performs at par at all times.
Customer retention through the best possible customer experience
Your operational staff needs to effectively identify, report, and respond to each customer situation.  It is of utmost importance to retain loyal patrons; as it is much easier than attracting new ones.  Our cost effective solutions can help you increase customer satisfaction which then leads to customer retention.
Reduction of unproductive time
Any time spent in redundant work descriptions can hinder employee productivity; which can dramatically reduce operational efficiency.  We offer solutions that save time and possibly reduce costs — which are better spent on more productive pursuits.